How do I cancel my appointment?
Retrieve the confirmation email sent to you by the Online Writing Center.
Click on "Cancel Appointment" as shown in the figure below.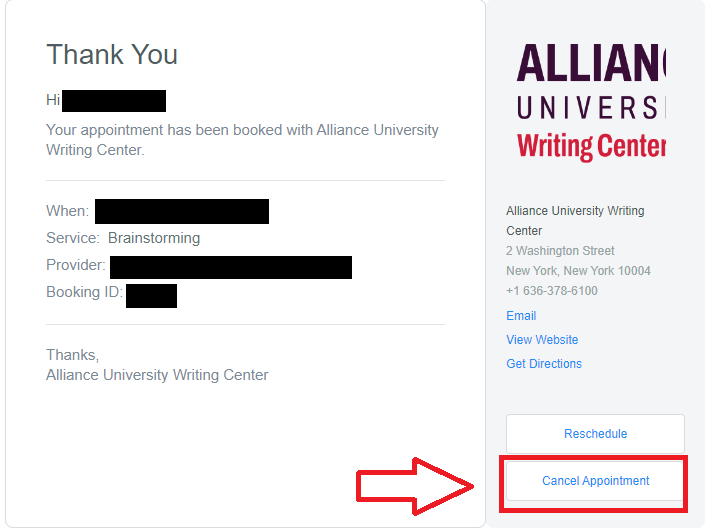 NOTICE: If TWO (2) consecutive appointments are canceled within one (1) week and without 24 hours notice, students are ineligible to schedule any additional appointments for that same week. Consistent cancellations/no shows may jeopardize your Writing Center Privileges. However, students can regain their appointment privilege each new semester.