How do I book an appointment with the Writing Center?
You can book an appointment via our booking page.
Choose a service.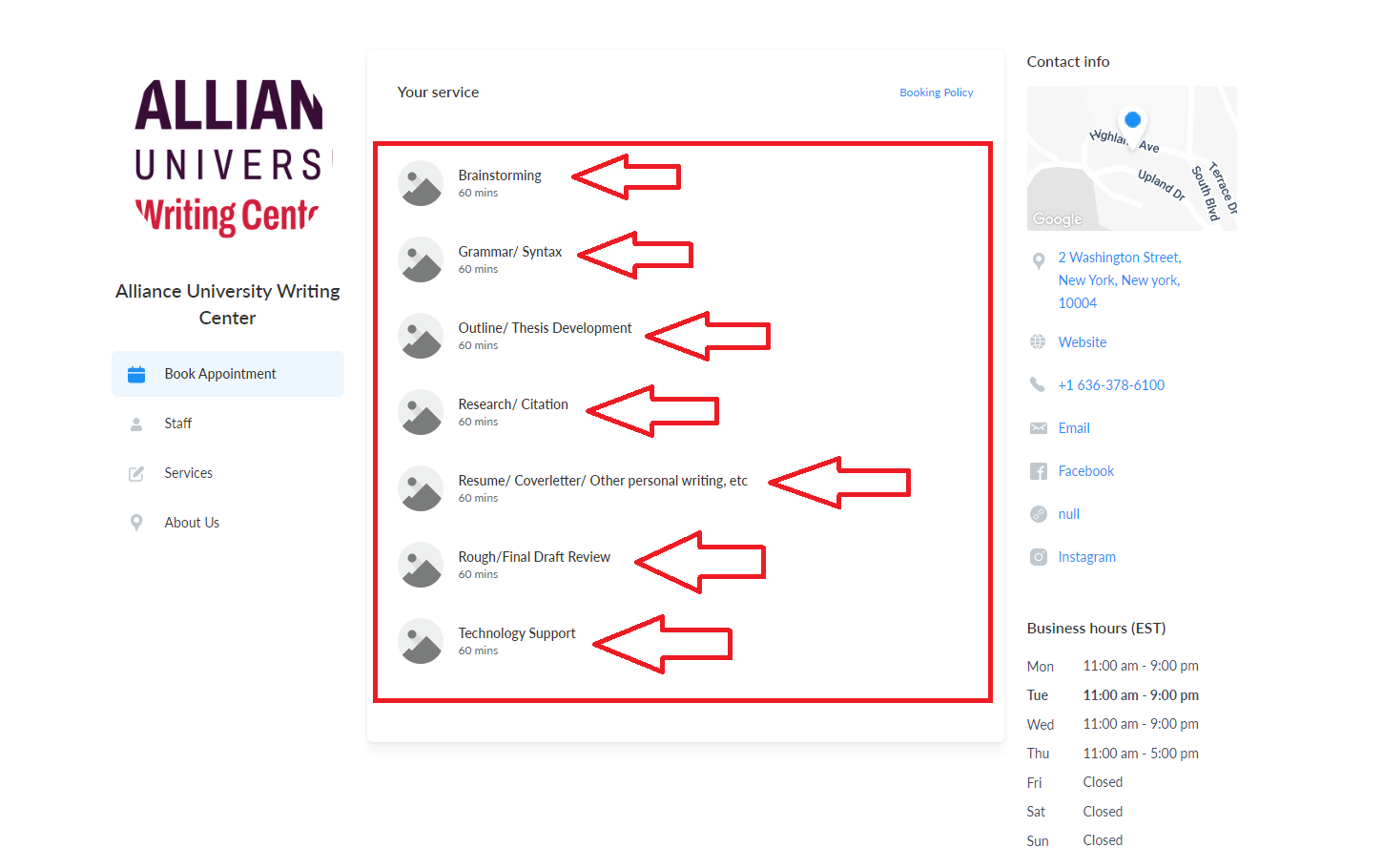 Choose an online consultant.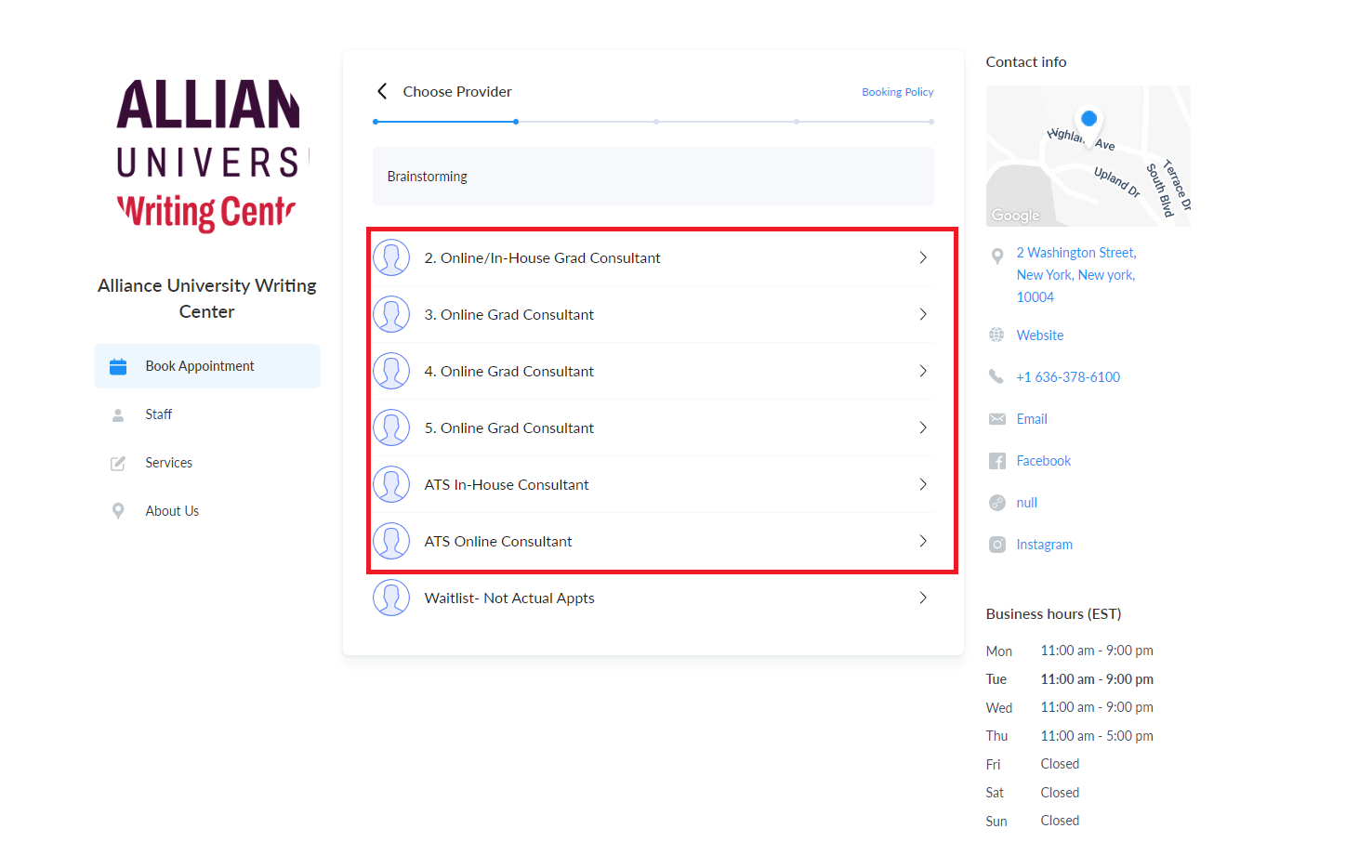 Choose your preferred date and time. (Please be sure to select the correct timezone.)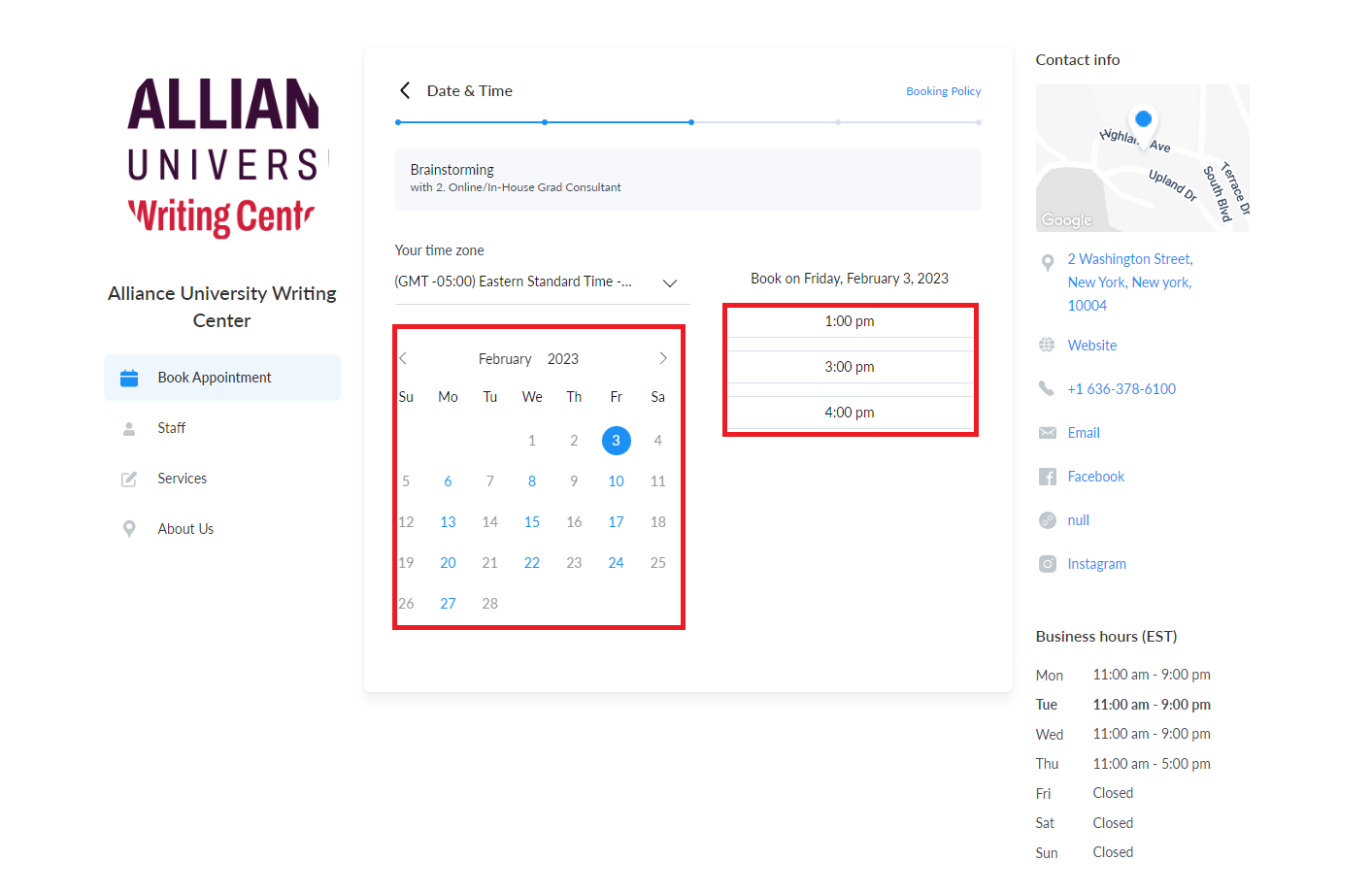 Enter your information.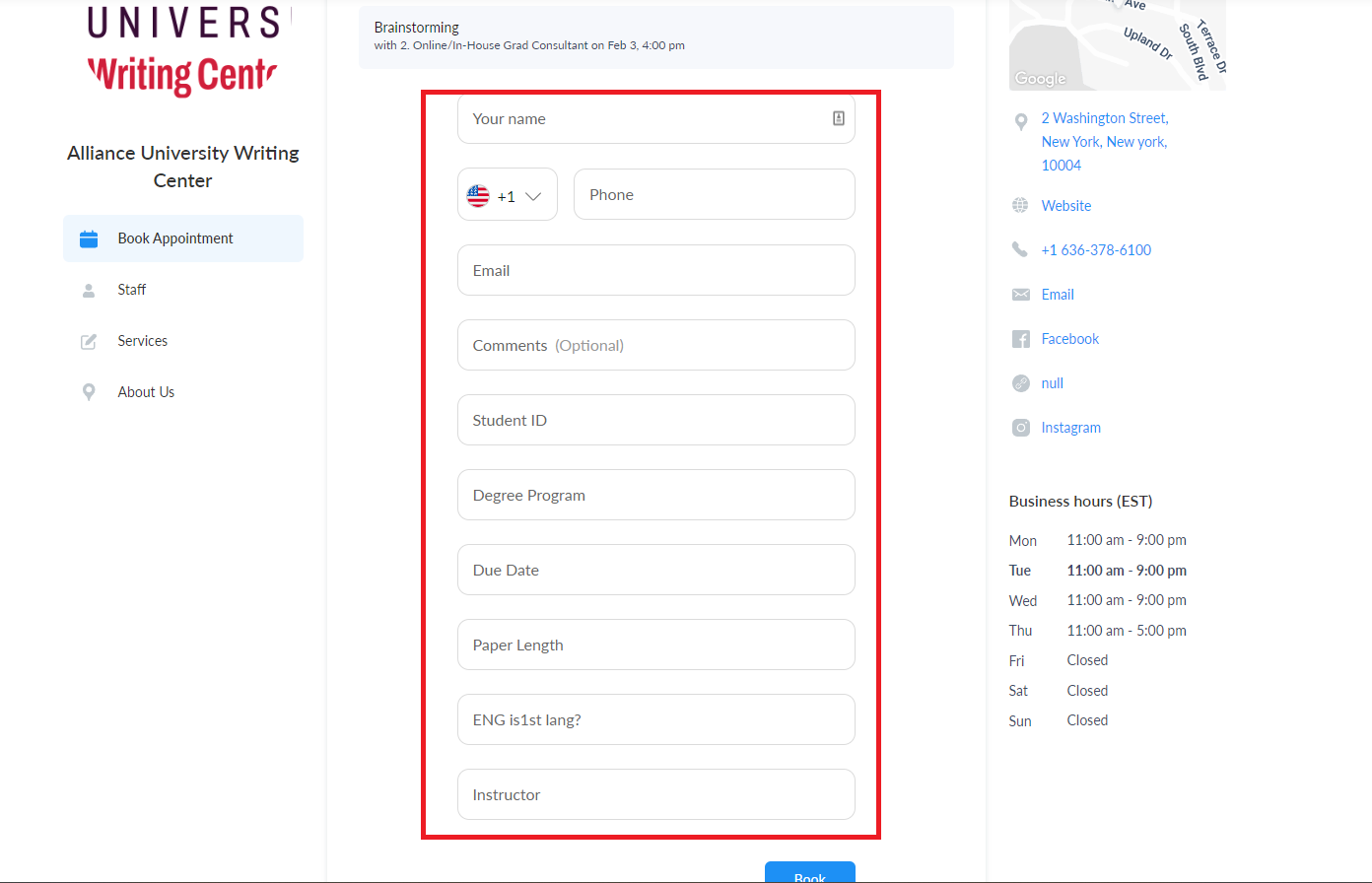 Confirm your appointment information and click on "Book My Appointment."
Alternatively, you can email the Writing Center at thewritingcenter@allianceu.edu with your name, student ID #, year, phone #, the details of your assignment, and three times you are available for a session.