Booking / Scheduling Tutoring Session
Booking / Scheduling Tutoring Session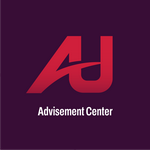 Updated by The Advisement Center
How to book / schedule a Tutoring Session?
To book / schedule an appointment with one of our peer tutors, please visit our booking page
Appointments are on a first come first serve basis. Please use your Alliance Gmail account to book an appointment. All appointments made with a private email will be canceled without notice.
Once the appointment is booked, you will immediately receive a confirmation email from Setmore, our scheduling service, and a confirmation email with further instructions from your chosen Tutor within 24 hours.