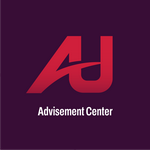 Updated by The Advisement Center
What is a Success Advisor?
A Success Advisor is a guide to students. Success Advisors can connect you with key departments that you need to know, monitor your progress, and support you when needed. Success Advisors can also connect you to appropriate student resources, ensuring that you are utilizing all the support that Alliance provides.
Your Success Advisor will reach out to you via your Alliance U email at the beginning of each semester. You can ask your Success Advisor questions as well as work with them to solve problems regarding holds, class registration, classes, and much more.