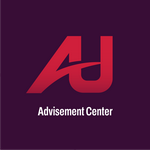 Updated by The Advisement Center
What is the Advisement Center?
The Advisement Center is a one-stop-shop to meet student's needs. We function as a hub to propel students in the right direction to meet their academic and social needs.
All students will be connected with a success advisor who will help guide and support them as they embark on their new journey. The Advisement Center utilizes Success Advisors to answer student questions, help students register for the semester, connect students with their academic advisor, refer students to needed resources, and more.
The Advisement Center can be contacted by students via email in direct response to their assigned advisor, or to ncac@allianceu.edu
The Advisement Center is located on the Lower Level, room 012