Information About Events & Clubs
Information About Events & Clubs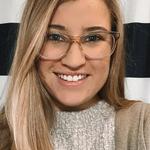 Updated by Micayla Brodish
Where can I get information about current clubs or upcoming events at Alliance University?
For information regarding upcoming events, we encourage studetns to check their @allianceu.edu email as we send out weekly updates. We also encourage students to follow Student Engagement on instagram @au_studentengagement.
Clubs and Organizations are a big part of our community. Here at Alliance University, we encourage students to seize every opportunity they have while attending. Clubs and Organizations are a great way to develop community with their classmates while working towards a common goal.
ALL non-academic student organizations, clubs, and ministries must be approved and registered with the Student Engagement Coordinator at the beginning of each academic year, regardless of activity the previous year.
Each group must have a staff/faculty member as an advisor. A core leader from each group must attend a monthly review meeting hosted by a Student Engagement Staff member. 
The role of the advisor is to support the club/organization leadership team to help them achieve the vision and goals of the group. Specific functions of the advisor include, but are not limited to:
Meet monthly with the leadership team to get resorts and offer counsel
Attend at least one club/organization meeting per month
Attend all overnight off-campus club/organization activities
Meet with Student Engagement Coordinator once per semester (additional meetings as needed)
Below are examples of a few of the clubs and organizations previously registered:
"Heavenly Praise" – Praise and Dance Team
Loud Mouths – Spoken Word, Rap, Song writing, etc. club
Nyack Cares – outreach and community service club
International Student Association – International student club
Chess Club
More Than Conquerors Gospel Choir 
Psychology Club
Social Work Club
Lacrosse Club
Flag Football Club
Below are important documents related to registering a club.
Clubs and Organizations Handbook
Stop by the Student Engagement office (2034), and we will give you the most updated information about current clubs and upcoming events (including sporting events).
Events are free unless otherwise clearly stated.