Residence Hall Work Requests
Residence Hall Work Requests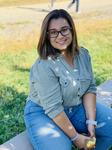 Updated by Xelena Santiago
What is a Work Request?
A Work Request is a form that residents of the Jersey City Residence Hall can fill out to notify staff that there is something in your individual units or in common areas that need to be fixed by Facilities or a Contractor.
Work Requests can include (but are not limited to):
Bunking/Debunking beds
Problems with HVAC units
Kitchenette Appliance Maintenance
Requests for Bed Rails or Ladder
General Building Repair
Overhead Light Changes
Issues with Power Outlets
How do I submit a work request as a Jersey City Resident?
Residential Students can fill out a Work Request form Here!
Be very detailed in your request so that Staff members know exactly how to address the issue at hand. Please include in the description: the location of the issue, at what time the issue occurred, for how long the issue has been occurring, and any other descriptions that would be helpful in an initial assessment.
In the event of an emergency or Urgent Request please contact a Residence Life Professional Staff Member.
Staff On Duty Phone: 845-213-9145
RA On Duty Phone: 845-587-2700