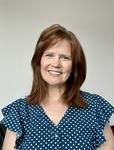 Updated by Tracy Walker
How do I withdraw from a course?
In order to withdraw from a course, you must meet with your Academic Advisor. Your Academic Advisor will need to create a Web Alert on your account approving the course you would like to withdraw from. Once this has been completed, please email Registrar@allianceu.edu that the Web Alert has been placed and your Withdrawal can be processed.
When is the deadline for withdrawing from a class?
You can withdraw from a class up until 75% of the course has taken place. After that point, you are no longer able to withdraw.
The same applies to a semester. You can withdraw as a student up until the semester is 75% complete. However, if you withdraw from a semester and any of your individual classes have reached the 75% done mark, you will still receive grades for those classes.
The Academic Calendar has key dates for the year, including the last day to withdraw.