Veteran and Military Personnel Benefits
Veteran and Military Personnel Benefits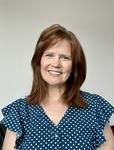 Updated by Tracy Walker
Military Personnel Tuition Assistance (TA):
Alliance University is a qualified school for the Department of Defense's Armed Forces Tuition Assistance (TA). Armed Forces TA is a benefit paid to eligible members of the Army, Navy, Marines, Air Force and Coast Guard, which may pay up to 100% of tuition. Please visit your service's education portal in order to get more information and to apply.
Applying for Tuition Assistance:
Each of the military branches has its own application and procedure for Tuition Assistance. Therefore, prior to enrolling at Alliance University, military students requesting TA must visit their respective Military Service's education portal to ensure eligibility for TA benefits. Approval from the student's Educational Services Officer (ESO) or military branch counselor is required prior enrollment in the first course.
Army
Air Force
Navy
http://www.navycollege.navy.mil/
Coast Guard
http://www.uscg.mil/hq/cgi/forms/CG_Form_4147.pdf
Marines
https://www.usmc-mccs.org/services/education/voluntary-education/
In addition, please see information links below on how to learn more about the tools to help you make an informed decision.
Tuition Assistance (TA) Decide
https://www.dodmou.com/TADECIDE/
Paying for College
http://www.consumerfinance.gov/paying-for-college
Financial Aid Shopping Sheet
http://www2.ed.gov/policy/highered/guid/aid-offer/index.html
College Scoreboard
https://collegescorecard.ed.gov
College Navigator
http://nces.ed.gov/collegenavigator/
Alliance University Student Financial Services Information
This site will take you to Alliance University specific information on other monies available to help finance your education including grants, loans, scholarships, and federal and state financial aid.
Veterans:
Students who have applied for and are eligible to receive educational benefits through the Veterans Administration are required to notify the VA Certifying Official at Alliance University. A current COE (Certificate of Eligibility) or Statement of Benefits must be provided in order to serve as official notification to initiate both a Alliance University veteran file and an electronic VA file.  Student semester enrollments are assessed and certified electronically after the end of the Add/Drop period of a semester.
Enrollment Certifications can take between 4 to 6 weeks to be processed by the VA.
For further details or to seek answers to specific funding questions, please call 1-888-442-4551 to speak to a case processor, or visit www.gibill.va.gov to submit your questions via the "Ask a Question" link.  The mailing address for the VA Regional Office is P.O. Box 4616, Buffalo, N.Y. 14240-4616.