Requesting Student Transcripts
Requesting Student Transcripts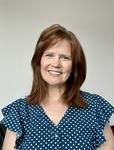 Updated by Tracy Walker
How can I get my transcript?
For current Alliance University scholars, unofficial transcripts are available through the student portal. They can also be requested by emailing Registrar@allianceu.edu, please include:
Full name while attending
Date of Birth
Student I.D. Number (if known)
Years of Attendance (if known)
Official transcripts are produced by Parchment and can be sent physically or electronically.
To request an official transcript or to request an enrollment verification document, click the link below: