Courses Missing from Brightspace
Courses Missing from Brightspace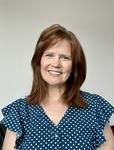 Updated by Tracy Walker
I just registered for classes, but I can't find them on Brightspace (D2L). What is going on?
Course changes update overnight. Any changes made to your schedule will post the next day to D2L.
If after 24hrs your courses on the student portal do not match those on Brightspace (D2L):
Please email mycoursehelp@allianceu.edu with a screenshot or pdf of your student schedule from the Student Portal.
This speeds up the process by providing the following information:
(1) Student ID#
(2) Course Code
(3) Course Section
With the schedule please indicate:
Which course(s) are missing OR
Which course(s) have not been removed
NOTE: Only courses on your Student Portal will be eligible for you to receive grades in.