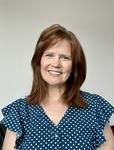 Updated by Tracy Walker
How do I change my major or minor?
In order to change your major or minor, you must meet with the head/chair of the department you're interested in.
Together with the department head/chair, you will need to complete the Change of Major/Minor form.
Once this form is completed, you must submit it to the Registrar's Office in the Lower Level or email it to registrar@allianceu.edu for processing.
Note: Follow the same process if you wish to add a minor.