Advisement for Online Registration
Advisement for Online Registration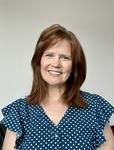 Updated by Tracy Walker
Do I have to meet with my Academic Advisor before I register for classes?
Yes! You must meet with your Academic Advisor prior to registering for classes.
Your Academic Advisor will remove your advisement hold and enter a web advisement into the system. Once this has been done, you will be able to register via the student portal.
If you need help, please contact ncac@allianceu.du