TREN - Theological Research Exchange Network
TREN - Theological Research Exchange Network

Updated by Christy Choi
How to access the dissertation from TREN?
To access TREN;
Go to the AU Library website. https://allianceu.edu/library/
Click the Resources tab,

choose Databases by Subject
and then Bible, Ministry, Religion, and Theology. Theological Research Exchange Network (TREN) is available to search in the list of databases.  

Type and search the topic you are looking for from the search e-docs by clicking the go button.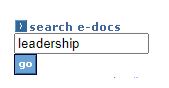 Select dissertation to download.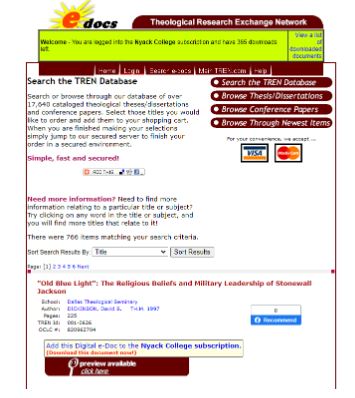 Click on "Add this Digital e-Doc to the Alliance University subscription.
Click "Download Now!"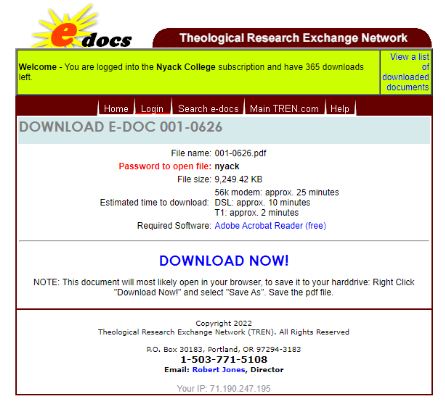 Click a downloaded pdf file from a download folder.
Enter the password 'nyack' and click submit.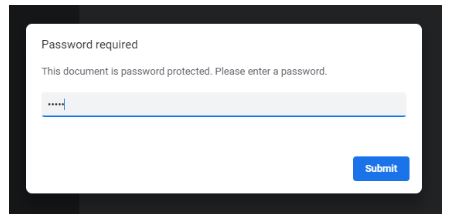 If you have a problem accessing the document at any point, please contact the library, and we will email the PDF file to you.
You can also access TREN documents in the Encore results list. You will need to log in using your AU SSO username and password.