Finding Scholarly Journal Articles
Finding Scholarly Journal Articles

Updated by Christy Choi
How can I find a scholarly (peer-reviewed) journal article for my assignment?
Here are two approaches (Encore and Databases) to finding a scholarly, peer-reviewed, academic journal article.
Go to the library homepage https://allianceu.edu/library/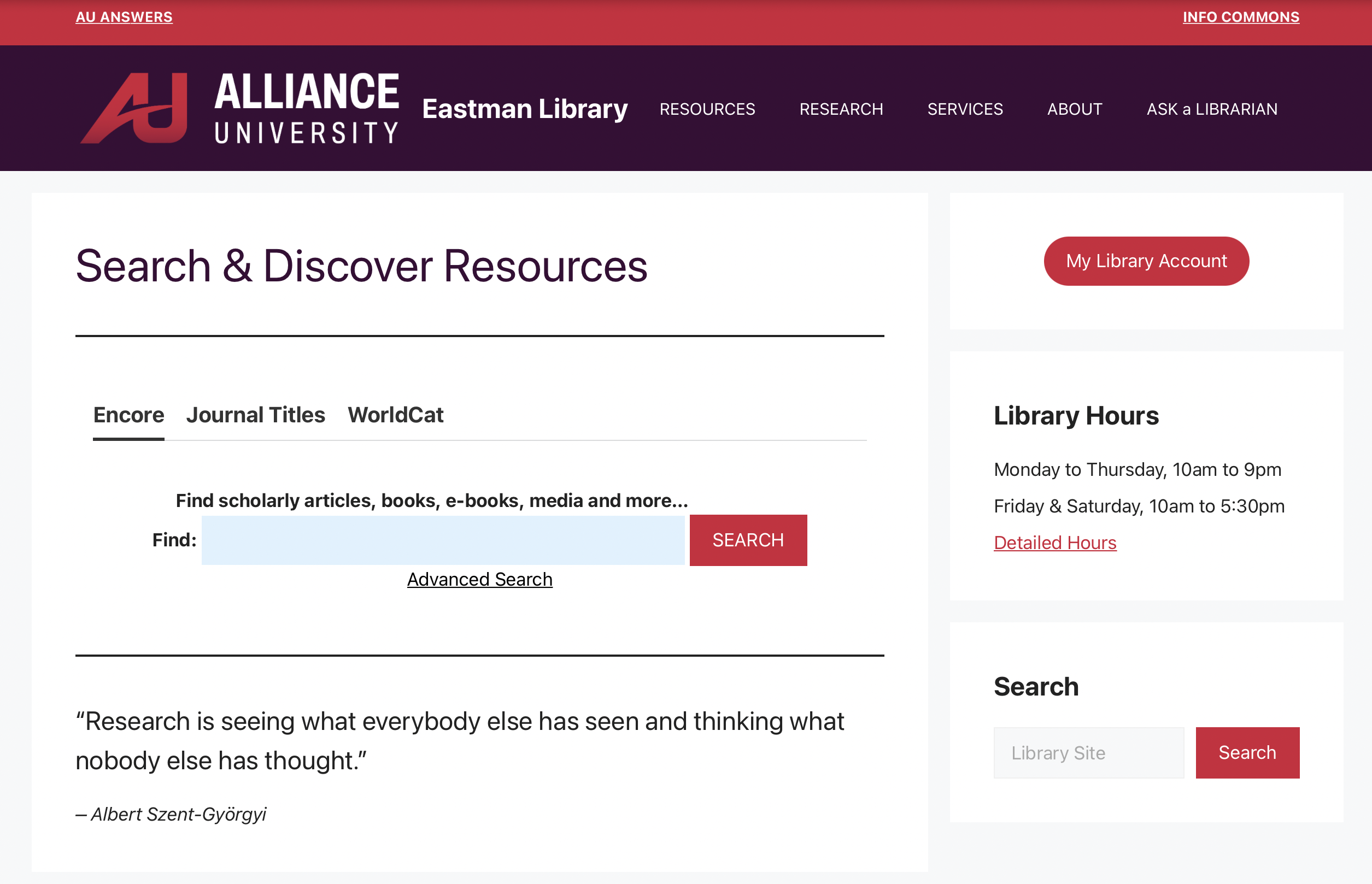 Approach 1: Search from Encore.

Type the search terms related to your topic into the Encore search box and click

SEARCH.

When the results are displayed, use the format limiter "refine by" on the left to select "Academic Journals." 

Approach 2: Search directly from a database developed specifically for research in your subject.

Select RESOURCES - Database - Databases by Subject.

Select the appropriate "Database by Subject." Enter your search terms from the selected database. When you see the results, use the limiters to select "Peer Reviewed."