Citation - Creating NoodleTools Account
Citation - Creating NoodleTools Account

Updated by Christy Choi
What is the username and password for NoodleTools? How can I create an account for NoodleTools?
You must log in with the institutional username and password before you create or validate a personal NoodleTools account for the first time each academic year.  
Then follow these instructions to log in and use NoodleTools. 
 Go to the Library Website, click "RESEARCH," then select "NoodleTools."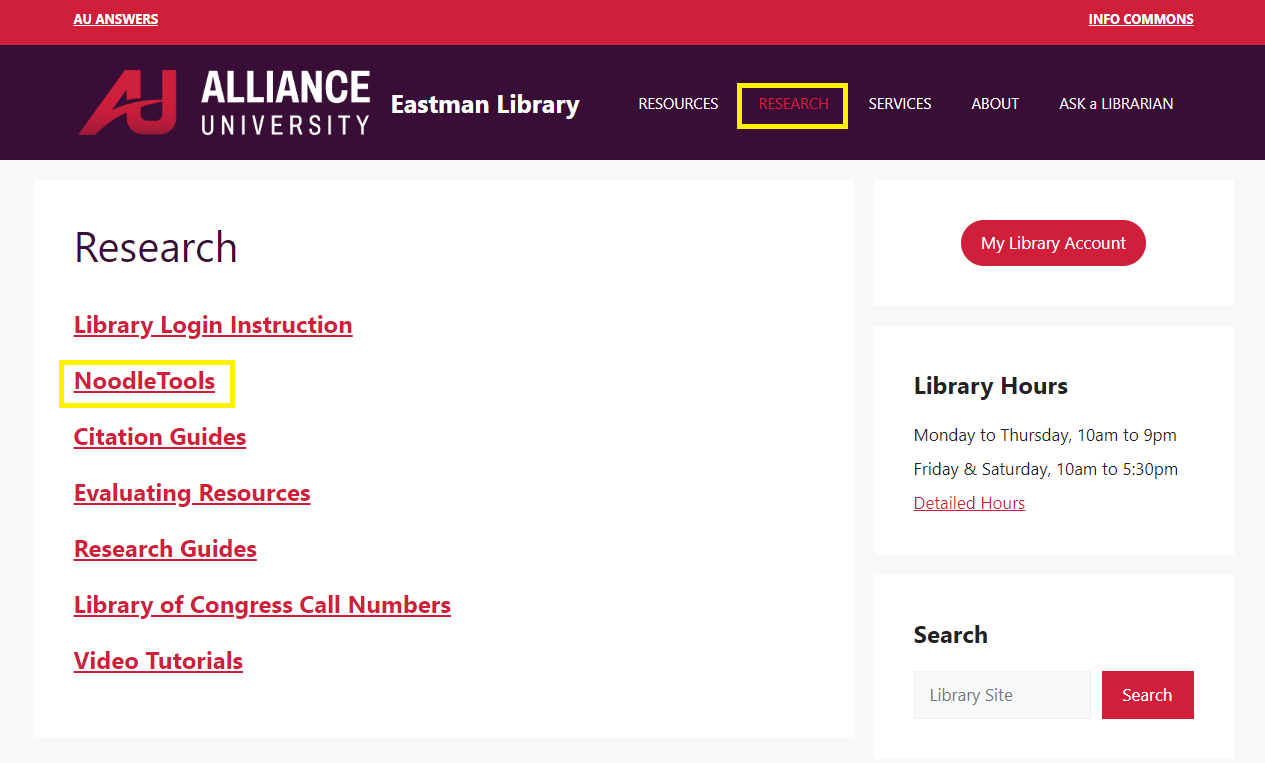 At the bottom of the NoodleTools login page, click on "REGISTER."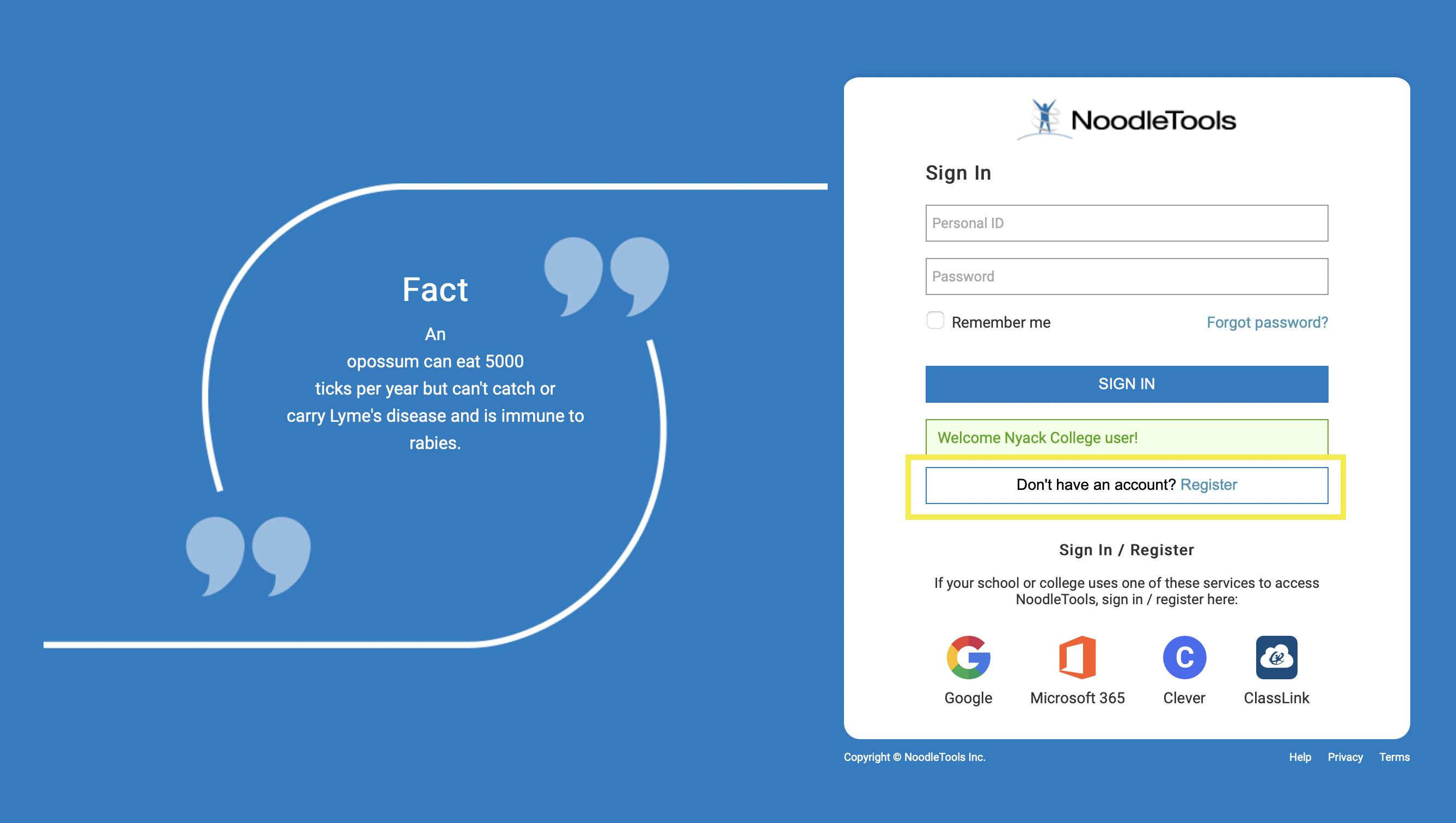 Under "Subscription Type," select "An account linked to a school/library subscription or trial" and enter the Alliance University information as shown below. Then click on "CONTINUE."

School / Library Username:
School / Library Password: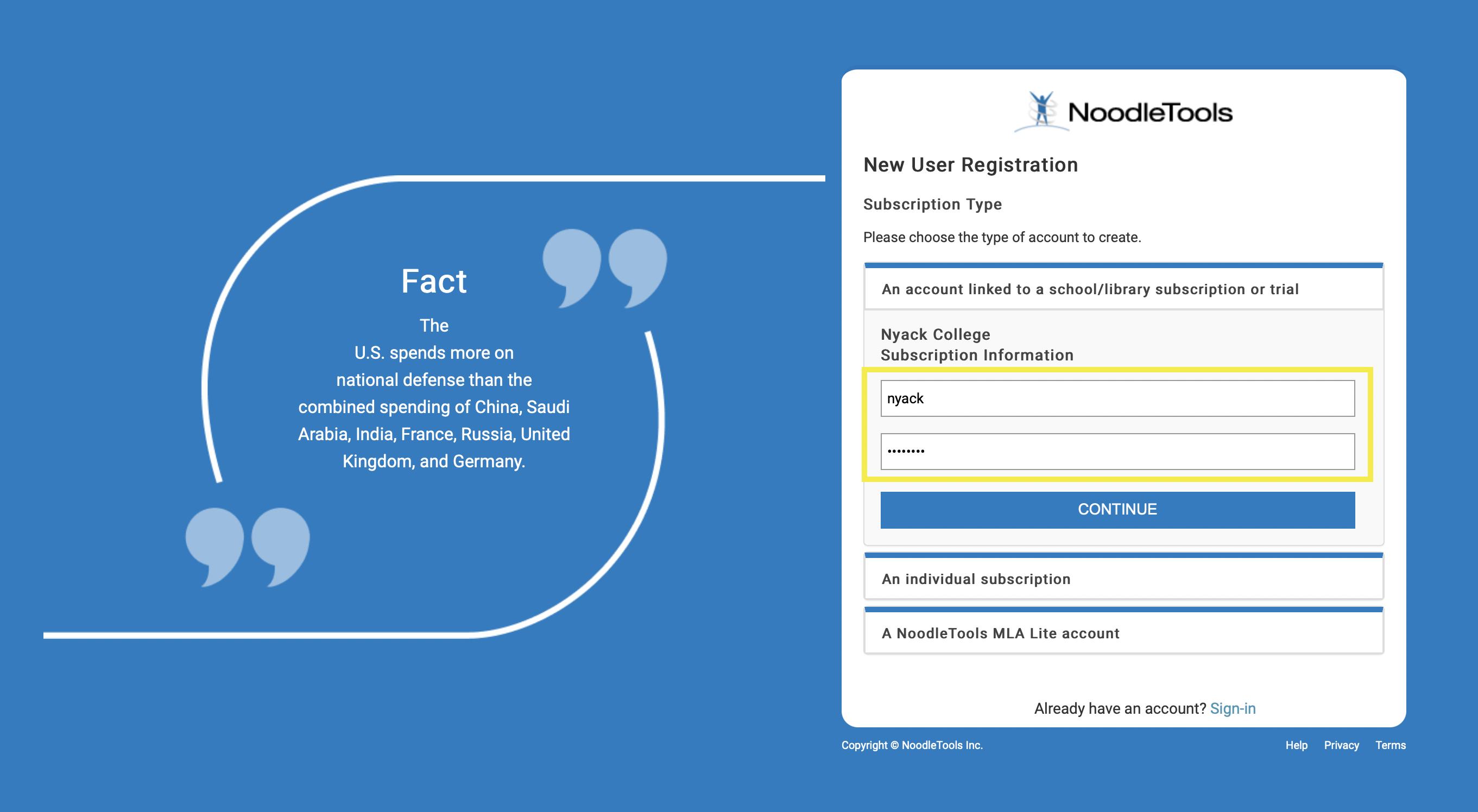 Enter all required information to creat a new user registration and click "REGISTER."
Use AU SSO as login for NoodleTools.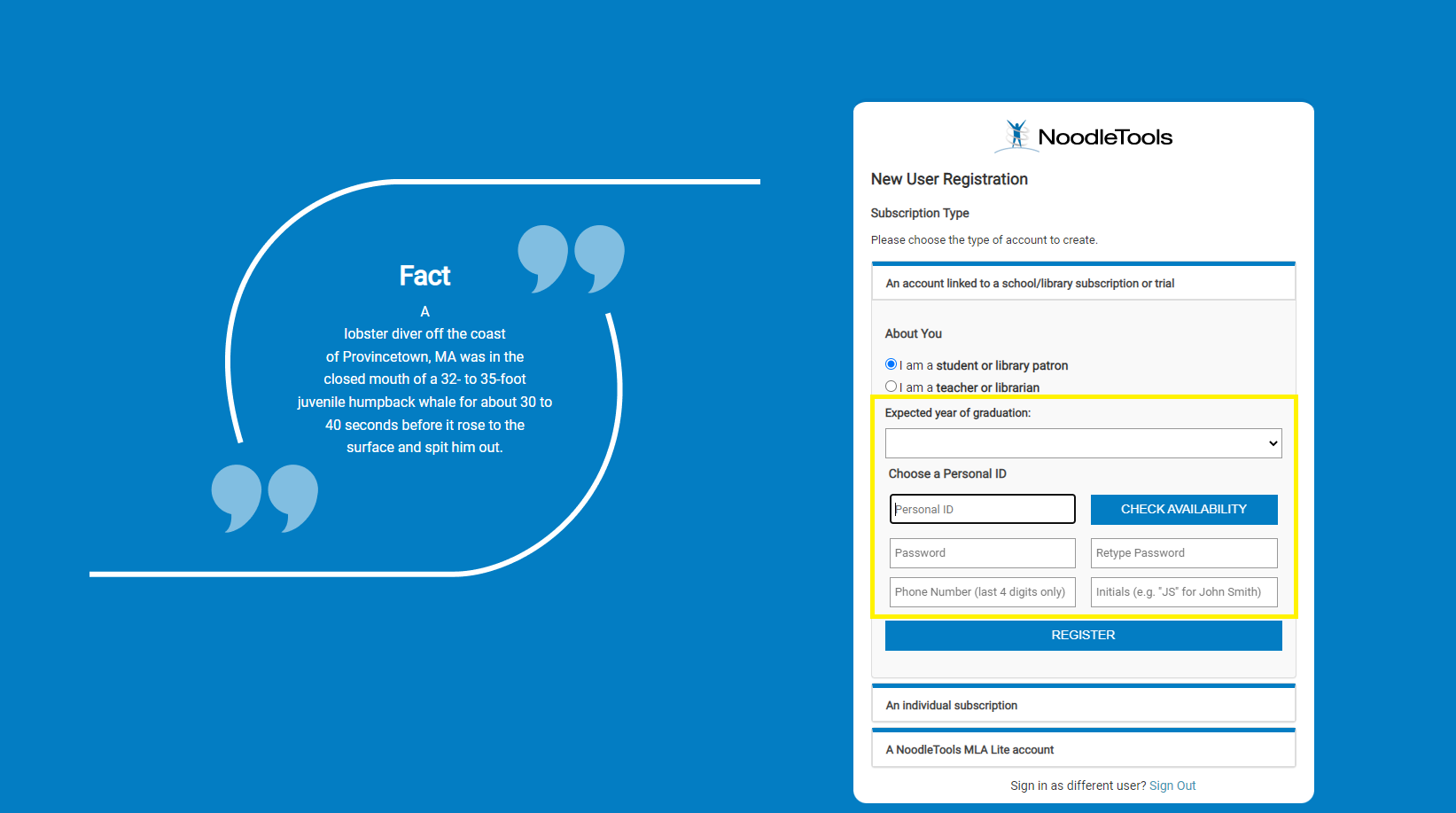 Once registered as an AU student, you can log in to, and create citations for your assignments.