Reactivating Former Student Account
Reactivating Former Student Account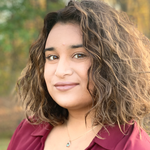 Updated by Xelena Santiago
Looking to re-gain access to your AllianceU student account post-graduation or withdrawal?
Agreements that we have signed with vendors such as the ones signed by the Library require us to limit access to Current Students. Therefore, we have a couple of options re: next steps:
If you can help us understand exactly what you are trying to get access to or the exact task you are trying to perform, we will be able to give you an alternate method of achieving your goal for access.
- Please email helpdesk@allianceu.edu with your Full Name, Student ID # and the exact reason for this request.
or
You can contact the Registrar's Office and register for an upcoming term.
We look forward to hear from you which option you would like to pursue.