Connecting TV/Gaming Devices to WiFi
Connecting TV/Gaming Devices to WiFi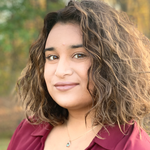 Updated by Xelena Santiago
How to connect my TV/gaming device to the WiFi in my dorm room?
*These steps ONLY apply to students who:
1) Live in the dorm with Academically Excellent Wifi.
2) Have a Gaming / TV Device that cannot connect to Academically Excellent
-----------------------------------------------------------------------------------------------------------
Perform these steps On Computer (Laptop / Desktop):
Step 1: Verify your computer is connected to Academically Excellent Wifi.
Same login as my.allianceu.edu
Step 2: Open Browser (Chrome preferably) on your laptop or Alliance University Campus computer and go to this link (Reminder: If you try accessing this site on a mobile device/tablet, it will NOT work)
Step 3: Read the information on the registration page and enter information required on the link above to register your device(s)
Please read all of the instructions on the page for details about how to connect your device.
(This device registration will expire in one year, please use this documentation to extend in one year from initial day of registration).
Need Further Assistance?
If you continue to have an issue connecting to the Limited network, please contact an RA for immediate assistance. 
You may also contact support at helpdesk@allianceu.edu for further troubleshooting assistance.
Be sure to include your Name, Room #, the device you are trying to connect, any error messages and the best number to contact you.