How to join a Google Meeting.
How to join a Google Meeting.
Updated by Marilyn Rodriguez
How to meet with your counselor on "Google Meet."
Using your Alliance University email, request a meeting with your counselor, stating you want to connect. Your counselor will respond, indicating the time slots they are available to meet; please agree on a day and time.
Your counselor will schedule your appointment and send you an invitation via Google, which will look like this: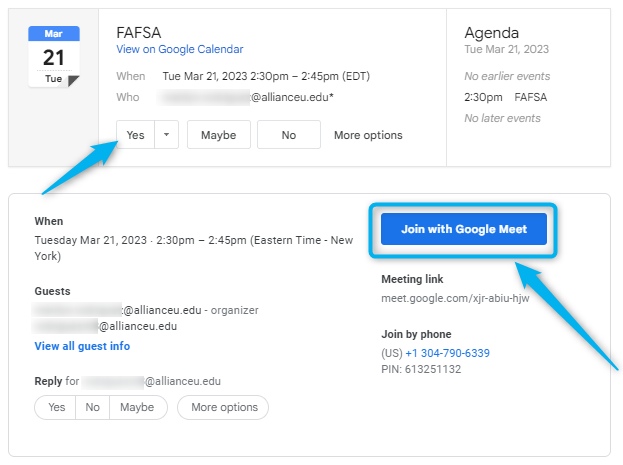 Make a note of the following details:

Date and time of the meeting.
Length of the meeting (ex: 15 min, 30 min, etc.)
If you miss your appointment, you must contact your counselor to reschedule.

To confirm the appointment, click on the YES link shown below.

On the day and time of the meeting, open your Alliance University Google Calendar. As shown below, the calendar will have the meeting scheduled. Click on the event to join the meeting.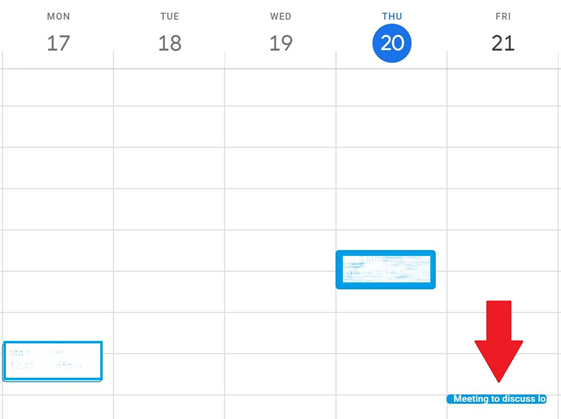 Click on "Join with Google Meet" to connect. You can only join the meeting through the email that the invitation was sent to.
Click "Ask to Join" to merge.