Participating in Edvance360 Course Discussions
Participating in Edvance360 Course Discussions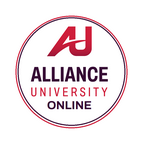 Updated by Melinda Kong
Edvance360 Course Discussions
The discussion section is an open space to respond to questions posed by your professor or other students in the course.
To respond to a course discussion:
Click on the discussion title that you need to respond to.

Click in the text box, type your reply, and click save. Your post will now appear on the page.
There is no draft mode for discussions. If your response is long, it's a good idea to type it in an application like Google Docs that will allow you to make revisions and then copy and paste your response from there.