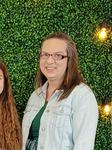 Updated by Melinda Kong
Why is the Edvance360 page not loading?
The Edvance360 site has been experiencing a frequent amount of downtime this term (Spring 2023).
If you get an error on on the page you can notify mycoursehelp@allianceu.edu that the system is down and I will try to update this page with the times it has been unavailable so that Faculty are aware of when students are unable to access the system to submit assignments.
List of times when Edvance360 has been Unavailable:
January 13, 2023: 6:30pm EST - January 14, 2023 4:25pm EST
January 17, 2023: 2:14pm EST - 2:17pm EST
January 30, 2023: 8:20pm EST - 9:10pm EST 
January 31, 2023: 5:10pm EST - 5:35pm EST
February 22, 2023 2:20pm EST - 2:30pm EST
February 24, 2023 2:45pm EST - 3:05pm EST