Login to Edvance360 Courses
Login to Edvance360 Courses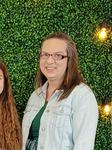 Updated by Melinda Kong
How do I access my courses on the Learning Management System, Edvance360?
To log in, go to my.allianceu.edu click on "AU-SSO" in the upper right corner of the screen and use the credentials sent to you by the IT department. Once logged into the AU SSO click on the logo for Edvance360.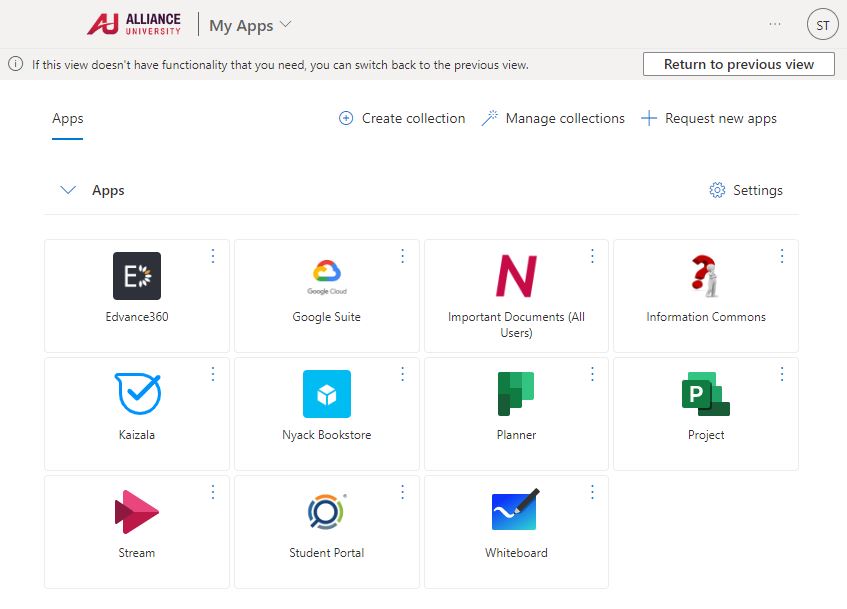 To access your courses, click on" Courses." All active courses that you are enrolled in will be displayed. 
If there are courses that have been previously dropped listed on your e360 courses page please email mycoursehelp@allianceu.edu with the pdf of your schedule from your student portal.
Click on the course title to open your course. This is will take you to the course homepage. There you will see any announcements that your professor has posted, a brief description of the course, your professor's information, a "Send Message" for sending a message directly to your professor, and your course syllabus (which includes all the information you will need to successfully complete the course).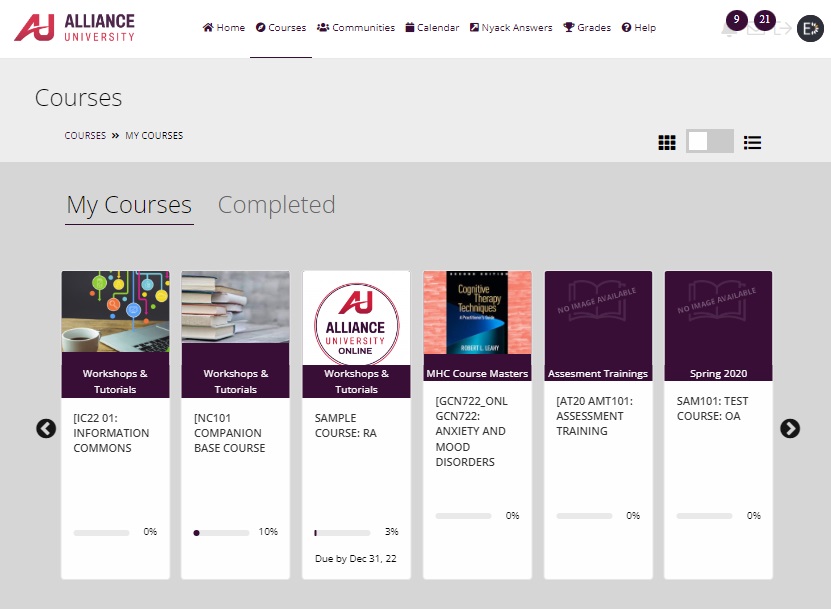 Click here for a video guide to logging on to MyAU-SSO and accessing Edvance360.
All schedule changes must be made with the registrar's office/Student Portal. Updates will appear on Edvance360 overnight.