Edvance360 Course Lessons
Edvance360 Course Lessons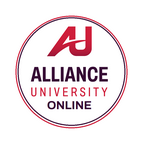 Updated by Melinda Kong
How do I use the Edvance360 course lessons?
Lessons are a roadmap to your success as an online student. They tie together all the areas of a course into one space where you can track your progress.
To access Lessons, from your course homepage click on Lessons, then select the Lesson you need to complete.
Lessons will link to other areas in your course such as Discussion Boards, Dropbox and Tests. If any links in lessons are not working you can use the modules to access them directly or report them to your professor.
Completing Lesson Items:
As you complete work in the lesson click the box to 'Mark Complete' this will track your progress in the course and let you know what you have already completed.

Unsure what to do?
If something is not clear, or if the links are broken ask your professor or a TA in your course for clarification or to fix the linking.