Connect to Additional Help
Connect to Additional Help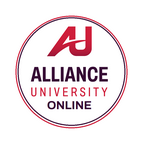 Updated by Melinda Kong
Need additional help with Edvance360?
Stuck? Got an error? Just not sure?
Alliance University cares about your success and provides numerous resources to help you succeed.
If you need help with anything on e360 please email mycoursehelp@allianceu.edu with the following information (whenever possible, most questions will be answered within 24hrs):
Student Name/Student ID#
What the issue is/Where it is occurring on the site or in the course
Course Code
Course section
Steps you have taken when the issue occurred and/or any error messages received
Device you were using when the error occurred and the browser you're using
Screenshots of issues would be the most helpful as they will pinpoint what is happening
The more details you can provide the better answer you will receive.