Learning Management System Change
Learning Management System Change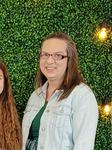 Updated by Melinda Kong
What is Happening?
Alliance University is transitioning its Learning Management System, the site used for online courses and course content from Edvance360 to D2L Brightspace
What do I need to do?
As you begin the Spring 2023 term please download/save any files or notes currently stored on Edvance360.
How Does this Impact Me?
You will begin using D2L Brightspace starting with the Summer 2023 term.
How do I use D2L Brightspace?
You can also watch these videos to become more familiar with D2L Brightspace:
Is there an App?
YES! You can download the D2L Brightspace app Pulse from the your favorite App Store. Once student accounts are created on Brightspace you'll be able to access all your future courses here. Courses taken prior to Summer 2023 will not be available.